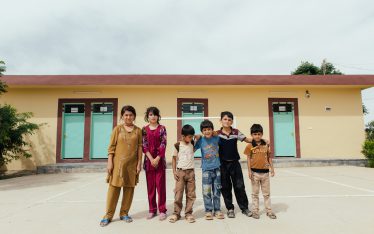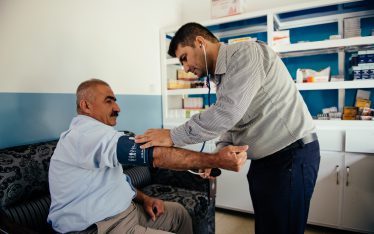 ENVIRONMENTAL, SOCIAL AND GOVERNANCE (ESG) STEWARDSHIP
WesternZagros maintains a corporate social responsibility program that seeks to assist in the redevelopment and growth of the Garmian Region of Kurdistan through initiatives designed to aid the efforts of the community.
Kurdistan is a rapidly growing semi-autonomous region of federal Iraq that has made significant progress for its people. WesternZagros actively participates in the region's civil and social development. WesternZagros aspires to be an industry leader in ESG and to set high standards for the behaviour of employees, vendors, and contractors. This corporate commitment dates from the company's earliest days.
The WesternZagros ESG initiatives are based on engagement with the community members in the areas impacted by the operations. The company focuses on four corporate social responsibility priorities in the Kurdistan Region, namely: local employment, water supply, education (including youth sports), and health care. The goal is to ensure that the presence of WesternZagros has a positive impact on the local community, assisting to promote sustainable development and an improving quality of life.
WesternZagros continues to contribute to social, cultural and economic development on the ground in the Garmian area.
Code of Ethics and Business Conduct
WesternZagros is committed to conducting its business ethically, legally and in a manner that is fiscally, environmentally and socially responsible. The company is resolved to ensure that everything done in connection with its work is measured against the highest standards of ethical business conduct. Please go to Policies and Guidelines for more info.
Leadership Commitment
The leadership team is dedicated to integrating corporate responsibility considerations into all its decision-making and strategic planning. WesternZagros's workforce is expected to execute on these leadership decisions with the same high standards. Management  establishes and leads measures to identify, monitor and manage corporate responsibility issues and performance relevant to our business.
Health, Safety & Environment
WesternZagros is committed to protecting the environment and preventing harm to our employees, contractors, and neighbours. As an operator, WesternZagros prefers to hire locally and provide training, with additional emphasis on safety training. We are also committed to ensuring that our operations foster economic development in the surrounding communities.
Reputation
Protecting and enhancing our reputation and licence to operate is a significant element of sustained success, motivating us to commit to corporate social responsibility across our organization. We are proud of the good reputation WesternZagros enjoys in the Kurdistan Region of Iraq. The company is known as an excellent employer and an active, engaged member of Kurdistan's growing business community.
ESTMA & EU COMPLIANCE
As part of WesternZagros's commitment to global efforts to increase transparency and deter corruption, the company is compliant with the European Union and the Canadian Extractive Sector Transparency Measures Act, ("ESTMA"). These programs require companies engaged in the commercial development of oil, natural gas or minerals to publicly disclose specific payments made to governments on an annual basis. As a result of the privatization of WesternZagros, the company was no longer required to complete ESTMA reports after 2018. WesternZagros remains compliant with the EU regulations and, in compliance with the Canadian requirements, the company's ESTMA reports will remain publicly available online for at least five years.